Robert De Niro Sr left notebooks that revealed struggles with his sexuality and mental health. His son still cant bear to read them
Robert De Niro has given the authors of a book about his artist father access to intimate journals written by the painter, even though he cant face reading them himself.
The journals reveal what the Oscar-winning actor describes as his fathers demons, including De Niro Srs struggle to make enough money and to find artistic recognition, as well as his anxieties over his mental health and his homosexuality, which broke up his marriage to a fellow artist when their son was a toddler.
Robert De Niro Sr died in 1993, leaving behind four notebooks filled with his inner thoughts, written over 10 years from 1963. A prominent figure in the New York art world of the 1940s and 50s, he painted landscapes, still-lifes and portraits, using a mix of abstract and expressionist styles in the boldest colours. He found inspiration in Matisse, among other artists.
Talking about the journals, his son told the Observer: Im anxious to read them. Ill read them when it feels right but at the moment thats how Im dealing with it.
He has instead made them available to art historians working on a book, titled Robert De Niro, Sr: Paintings, Drawings and Writings: 1942-1993, which will be published by Rizzoli next month.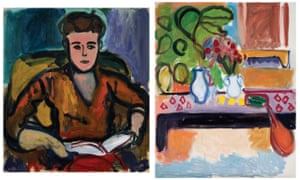 Source: http://www.theguardian.com/us